---
---
Coaching and Consulting
To Uncover
The Heart of Your Business

[cornerstone_modal display_on='button' btn_size='x-btn-large' btn_txt='Get in Touch to Learn More' identifier=" delay='2′ class="cta-btn"]
[/cornerstone_modal]
---
---
We Change Our Clients' Lives
Our experience tells us that the people within any living system create a mindset that can lead to success or failure. We view organizations as living systems that can be observed from four different perspectives. Managing these four domains of business requires a clear understanding of the prevailing attitudes and the underlying forces that have created them.
We guide your leadership team to reveal the mindset and associated forces at play that drive the outcomes of the company.
Our typical clients are medium size companies and family businesses up to 2000 employees, and start-up ventures.
"Emile's listening skills, inquiry, curiosity about people's welfare, and expert abilities as a facilitator make him successful as a business coach. He is a natural leader and knows how to guide people along with a hand at their back to both support them and urge them along in their natural process of growth and development. I highly recommend Emile."
Tim Godfrey, Founder - Fuse IQ
"Emile's work with our company was instrumental in bringing clarity and understanding to our large family business in San Francisco. As owners and family members we resolved many long standing issues that confused our business roles and responsibilities with our family roles and dynamics. Emile helped us set a new trajectory for growth and efficiency while helping us clarify our marketing strategy and positioning, our business grew over 30% in the last two years. We are very grateful to his work with us."M. Sulieman
"From 2009-2011, I had the opportunity to work with Emile on consulting projects. What stood out to me is his ability to make meaningful connections and intentionally influence relationships for the sake of all concerned. Because Emile engenders trust, people are willing to navigate conflict such that a solution can be created based on what is most important to all those involved. Emile creates an environment of empathy such that people dare to have real and honest conversations.

Emile brings highly developed skills in Leadership Training, strong Organizational Culture development and Strategic Planning. With these skills under his belt he has developed cross-functional, engaged leadership teams from individuals who had previously been afraid of lay-offs and suspicious of leadership. These teams walked away having a greater understanding of the complexity and reality that their organization is navigating and they stepped-up with courage to skillfully advocate for their teams with the whole organization in mind. Powerful impact. Real change."

Kristina Katayama, Whole Systems Change Consultant, focused on Racial Equity Adaptive Leadership
We Build Awareness
Our approach is to build awareness of the evolving dynamics within your organization through a rigorous process of inquiry. We then anchor the new discoveries into the system by nurturing personal responsibility and interconnected unified teams.
Our extensive package of frameworks focuses on four domains of business:
---
---
Leadership and Human Capability
Leadership Development
Executive Training & Coaching
Employee Coaching & Development
Team Retreats
Learn More
---
Learning Ethos
Team Alignment
Effective/Open Communications
Conflict Resolution
Purpose, Values & Principles
Learn More
---
Visioning & Growth Strategies
Business Planning
Prioritization
Positioning
Succession Planning
Learn More
---
Process Reviews
Productivity Assessment
Productivity Strategies
Project Planning
Learn More
---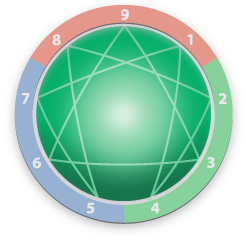 Enneagram of Personal Coaching

Team Training
Awareness Development Retreats
Personal Coaching
Enneagram Inquiry Groups
Learn More